AQUA(Water & Moisture) + PEEL(Exfoliation) Clean sebum, dirt & debris
to help eliminate all underlying impurities
More Recommended Programs
ONE-DAY TREATMENT
PORES &
BLACKHEADS
FROM ROUGH SKIN TO SMOOTH & CLEAR SKIN
VITAMIN FACIAL PROGRAM FOR WHITENING
VITALIONT
(Iontophoresis)
AQUA PEEL
An easy solution to remove blackheads& whitehead
From Reneweme Aqua peeling
Exfoliate dead skin cells
for pores cleansing care
Clean dirt & debris and impurities
with focusing on all pores
Penetrate moisture & nutrient rich
supply into deep skin
The handpiece tip rotates 3 different solutions necessary for treating the skin.
These solutions dissolve and remove the impurities and blackheads, while suctioning them out
for a complete removal with spiral-shaped acid peel tip that loosens dirt
Aqua peel has exfoliation, cleansing, hydration and skin resurfacing to remove sebum,
blackhead, whitehead etc and to skin trouble like acne pimples.
STEPS OF
AQUAPEEL
Downward to clean dead
skin cells and drag upward
to maximize lifting effect.
Sinks deep into
pores and
flushes out dirt
and debris.
Infuse into the
skin to nourish
on full face
Sinks and flushes
delicately on the
chin area
Aquapeel has three step process that cleanses sebum,
keratin and impurities into your skin deeply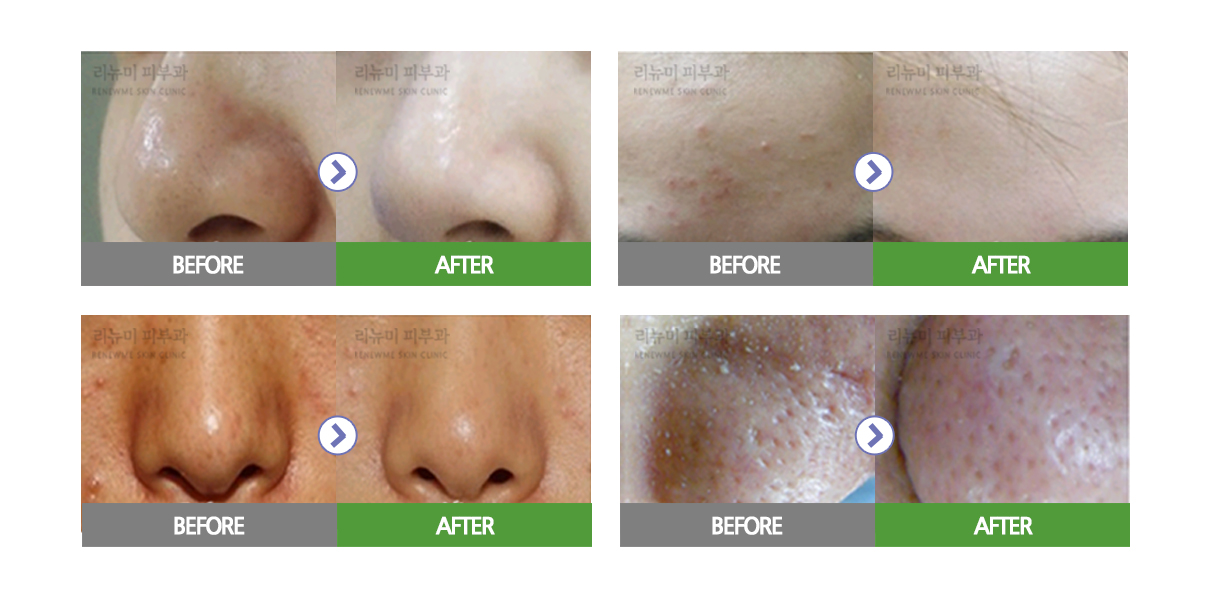 Free
Consultation
1644-7508
Please feel free to ask questions about treatment anytime.
▣ Refund / Indemnify Policy ▣
If a patient have a side effect happened from medical malpractice,
the clinic will do refund and indemnify under Medical Act of Korea.