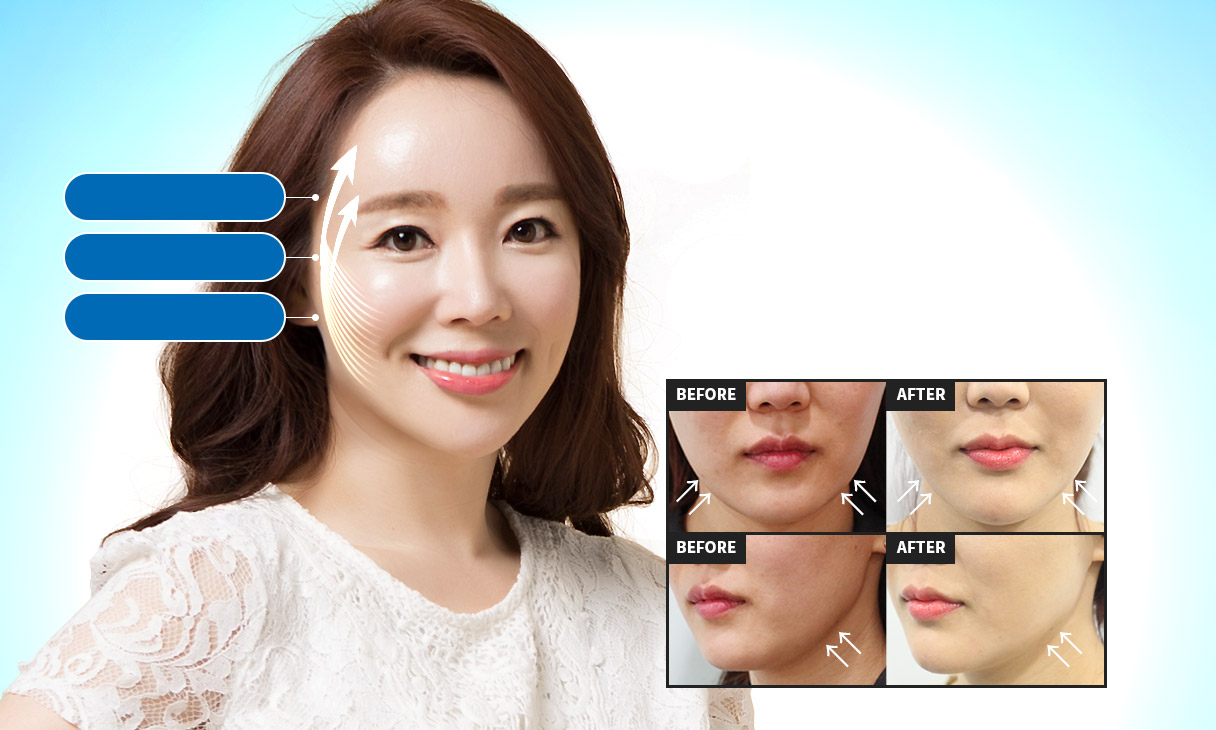 A secure and effective way to
reverse elasticity & wrinkle

Regenearte collagen
Increase Elasticity
Decrease Wrinkle
DISCLAIMER
Before and after photo(s)on the website represent outcomes of individual patients.
As each patient is different, the results may vary by individual.
Content is for informational purposes only and is not to be considered medical advice.

Midas Lift Thread

(Ultra V lifting)
Increase Elasticity & Improve your skintone
Ultra V lifting is an patented protein thread, which is decomposed in our body and approved as a highest safety grade by the KFDA. It is injected into dermal skin with pulling to the desired direction, and adjusting the number of threads. It improves your skin elasticity and decreases wrinkles with skin brightening and collagen production.

Molding Spiral Thread

(Blue Rose · Consultina Lifting)
Strong Elasticity & Wrinkle improvement
Blue Rose lifting is a facial tissue fixing thread that approved by the FDA and KFDA and proved to safety. It's a 360 degree spiral-shaped with excellent fixation and retention. Compared to other threads, it's a cog size that is about 8 times smaller with providing effective elasticity and wrinkle improvement.
Silhouette Soft
Rearrange fat by Sculptra threads
& Collagen production effect
Strong Elasticity & Wrinkle improvement
Silhouette thread is a patented cone-shaped thread, which is decomposed in the body. It helps to stimulate the collagen production and regeneration to restore smoother and more toned skin. As the skin layer is reconstituted, it effects immediate volume, lifting, and skin improvement.
Free
Consultation
1644-7508
Please feel free to ask questions about treatment anytime.
▣ Refund / Indemnify Policy ▣
If a patient have a side effect happened from medical malpractice,
the clinic will do refund and indemnify under Medical Act of Korea.