Today, Singapore celebrity blogger, " Shennyyang" revisited to our clinic to have a consultation and treatment for Double chin removal. She visited our clinic 2 years ago for mini-liposuction. She said that it was great to show the effects and she wanted to see Dr. ha for her double chin  this time. Everyone know that she has already V line face But she wants to talk about double chin with more v line shape. Then she finally decide to check out her double chin with Dr ha from Jamsil branch in Seoul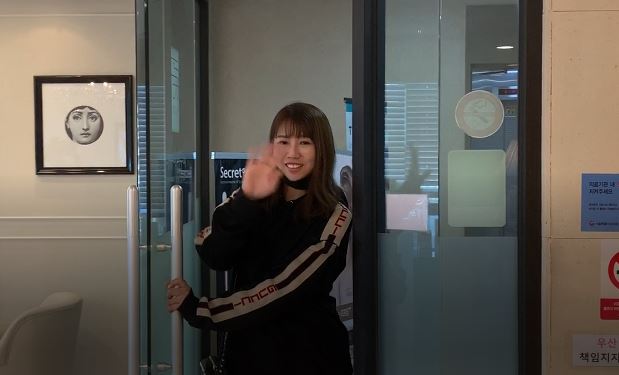 Consultation & Procedure day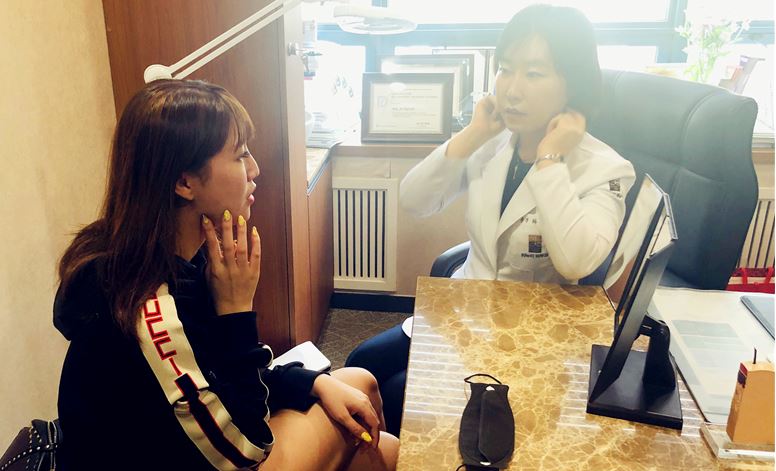 Shenny is concered more about chiubby double chin and want to make more V line with slimmer face. Dr. ha checked out her double chin area and recommend DOUBLO GOLD LIFTING , BLUEROSE THREAD LIFTING, CONTOURING INJECTION. She could fix and keep having lifting treatment to have more tighten and lifting up her jaw and double chin area. Also, Thread is also help for making more elasticity with lifting and improve more collagen production effects. 
Numbing cream 
she applied to numb cream for 30 mins for painless. For only double chin, we applied only the chin area. so you don't need to apply for long time and we also use local anesthesia during thread lifting procedure. so local anesthesia is more helpful for treatment. Wait for 20-3omins! 
 Doublo gold lifting laser
Doublo gold lifting laser is a new lifting laser in our clinic. It is a high intensity focused ultrasound HIFU energy that transfer heat to skin depths, 3-4 mm into SMAS layer under the skin. It is more focused on the double chin. If someone who are concerned about double chin, chubby one, we recommend double chin than other lifting laser. It has lifting effects without incision. Especially, the laser speed is more faster than other laser treatment and is two time faster and possible to treat a precise procedures with less painful. So many Korean people chose the double gold lifting laser and can see more effective result. 
Bluerose thread lifting 
Next treatment is thread lifting. First, the doctor ha designed for her double chin and checked which area she concerned more. Then Dr. ha is injected local anesthesia that is most painful procedure. Shenny also said that she felt pain than lifting laser even though she had numbing cream. After few minutes, the local anesthesia injected, she could not feel pain and had 4 threads lifting for the area, double chin , chubby area. It took just few minutes and not that long time. If you don't have too much time in Korea, don't worry and had a hour to be done. She had " blue rose lifting" that is a fiacial tissue fixing thread that approved by FDA and KFDA and proved safety. It is a 360 degree spiral shaped with fixation and retention. Compared to other htreads, its a cog size that is about 8 times smaller with providing effective lifting and tightening.  
Contouring Injection
Last treatment is V line contouring injection. it is non-invasive for smaller and slimmer face. Contouring injection is a solution created by Renewme skin clinic dermatologists, that can work to dissolve excess fat in unwated areas like double chin and chubby area. It is a non-invasive procedure that can slilm down your face with minimal downtime. We normally recommend 3 sessions at least to see more effective area. If you don't have time to stay for a long, you can try with other treatment ; lifting laser and thread together. then you can see more effectives. It can be applied to cheeks, cheekbone area, double chin, and jaw line. 
After treatment 
The last procedure is LED light therapy that uses varying wavelenghts of light including red, yellow. She had red light that imptove your skin over time and will help for maintaenance treatments to maintain your results!. It is applied to the skin and absorbs it and stimuate collagen proteins,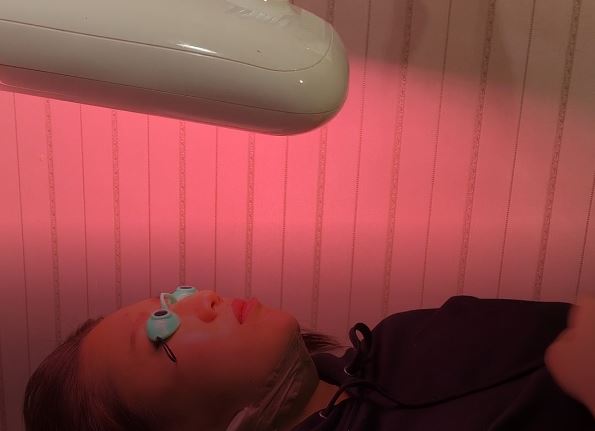 Thank you for visit our clinic again! Shenny. We are looking forward to seeing you next time. please keep updating your effects and results from us! For shenny's follwer, you can get 10 % off discount and get 10% off and don't miss it !  :) 
​If you are interested in treatment she had above, please contact us via messenger below​.
Line: skin0075
kakaotalk: renewmeskin
wechat:rnmeskin
whatsapp: 82-10-8204-0075