Audrey Chen is Singapore blooger and has a 89.9K followers on her instagram. She is a miss mermaid international 2016 and Miss Singapore 2014-2017 with 5 title holder. She is popular and interested in beauty and life style in Singapore and even all over the world. When she visited Korea, she also visited and had treatments from renewme skin clinic. Let's talk about her stories below!​​ 
  //Before consultation//
Audrey Chen visited Jamsil branch to have a consultation with Dr. Ha Ji Hyun. She has skin concern about redness, dryness and wrinkles on her face.  She was really stressed out acne redness. When she had a makeup, it sometimes doesn't cover by cosmetic, so she looked up skin clinic in Korea. She finally found Renewme Skin Clinic. She was ready to have a consultation with Dr. Ha.  Let's check out what Dr. ha recommended for her. 
//Consultation// 
 She met Dr. ha from Jamsil branch. She mentioned about her stress on her face. She explained her redness and dryness everyday. Dr. Ha checked her skin and recommended EXCEL V LASER and PRP hydrolifting that is the popular one in renewme skin clinic. We have PRP HYDROLIFTING PACKAGE that is 7 in one. She could fix and keep her treatment to make glowy skin with moisturizing and remove her redness on her face from Excel v laser.
     //Preparing treatments//
 She decided to have EXCEL V LASER , PRP Hydrolifting with meditoxin. Before the treatments, she need to wash her face for cleansing make-up. She needed to take photos for before and after.  Then she need to apply the numbing cream for 30 minutes for painless. 
Also,  she need to extract her own blood from the nurse for PRP Hydrolifting.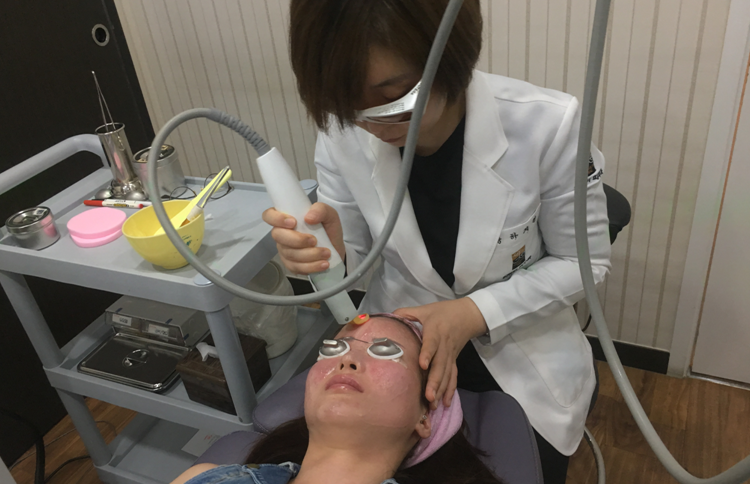 //Excel V//​  
The ExcelV laser is a laser treatment with two different wavelengths as a solid-state laser system at 532 nm and 1064 nm. It is not only used to improve vascular condition pigmentation such as acne marks, and dark circles caused by the expansion of superficial capillaries and deep veins. It can also treat deep pigmentation in the underlying skin, such as freckles, age spots.   
//PRP HYDROLIFTING//​
PRP hydrolifting uses platelet rich plasma extracted from your own blood to rejevenate and brighten skin. It mixed with Hyaluronan solution to inject into the skin to hydrate and imporve skin complexion. DNA helps reconstruct skin tissues and regenerate damaged skin cells to aid hydrating and whitneing. The package includes soothing treatments like cryocell and velvet mask. Cryocell has a function moisture and vitamins to penetrate deeply into the skin and keep skin healthy and radiant.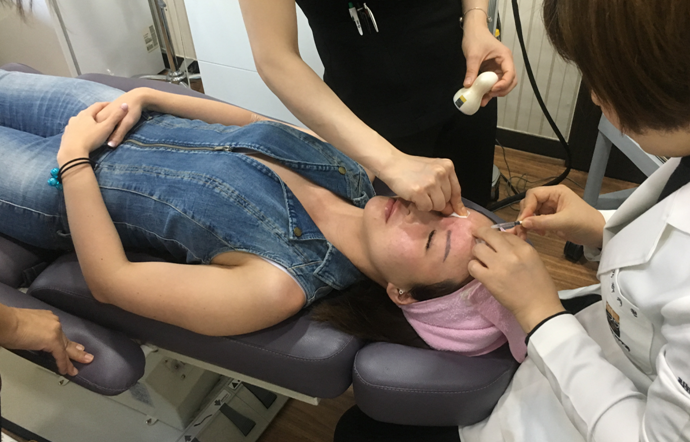 //MEDITOXIN//​
Most patients know Meditoxin for fixing thier wrinkles on the face like glabella, crow's feet, and forehead. It's a popular skin treatment in Korean and even other countries. Patients found Medotoxin on all ages like 30's and 60's.  Meditoxin blocks the signals from nerves to muscles therefore preventing facial wrinkles that are caused by muscle movement such as laughing and frowning. Meditoxin only works for these dynamic wrinkles and doesn't work for fine line in other area that are caused by sagging.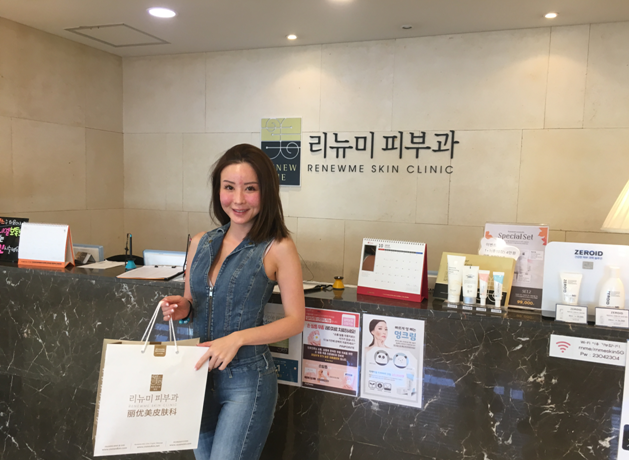 //After Home care// 
We will give you gift for home care and includes Renewme Intensive Moisturizer, Renewme Triple protection sun cream + 5triple water hydrogel Mask and regeneration cream (rederma cream). After treatment, you might have redness from PRP hydrolifting and laser treatment if you have sensitive skin. So, you can have home care to improve and restores your skin after going back home.  
If you are interested in treatment she had above, please contact us via messenger below​.
LINE: SKIN0075
KAKAOTALK: renewmeskin
wechat: rnmeskin
whatsapp: +82-10-9204-0075
email: renewmeview@gmail,com