Reieek is a power blogger in Singapore and has posts Beauty , style and travel on her instagram. She has followers about 39.9k and is really popular as a beauty blogger. She visited RENEWME SKIN CLINIC and had a consultation and treatment with Dr. Ha Ji Hyun at Jamsil branch. Let's talk about her stories!

Reeiek had a consultation with Dr. Ha Ji Hyun at Jamsil branch, Seoul. She was concerned about tightening and lifting on her face and also concerned about calves. The doctor recommended LDM lifting and Calf slimmer package. She could fix and keep her lifting treatment to regenerate collagen on her skin from LDM. In her ages, she could not have SHURINK cuz it's too soon to have lifting laser compared to Agri's ages. Also, she could fix her claves from BOTOX, BODY HIFU.

LDM is a lifting treatment that makes a balance of the cells to relieve skin troubles for making more younger and healthy skin naturally. It makes to produce fibrous protein and breakdown aging fibrous protein to help distribute production of new fiber blasts. It also helps produce a fibrous protein enzyme that activates skin's immune system to restore the skin quickly.
We recommend those who have sagging skin that has lack of skin elasticity for anti-aging with no downtime. We recommend her ages to have lightened lifting laser instead of SHURINK. It is a simple and quick treatment compared to other beauty treatments. It also increases skin protection to minimize skin troubles and other disease as well.
Calf Meditoxin is a meditoxin injection that can reduce the size of overdeveloped and defined muscles in the calves by blocking the signals from nerves to muscle with relazing muscles for prolonged period of time. It results atrophy and effective to correct shape and line of your legs. It makes you look more slender and slimmer.
Agnes felt no painful with Calf Meditoxin and felt just sting. We highly recommend thoses who have thick with muscular. If people wear boots, they feel like not fitting into it. We recommend Calf Meditoxin. You can feel more slender and slimmer after treatment. It takes about only 10-20 minutes with less downtime. It effects lasts about 4 to 6 months.

Body HIFU is the latest HIFU lifting that concentrated stimulator with circuylar ultrasounds. It's non-invasive to deliver powerful ultrasound energy to fat layer on body area. It rearranges fat cell in decolletage like inner thighs and calves.It improves elasticity effectively for body tightening and contouring.
We recommend people who worry about less tightening on the body and losse skin with sagging like arms, calves and abdomen. Also, we highly recommend people who want to remove the stubborn area of fat like inner skin area. It's less painful and go back every routine life right after procedure.
​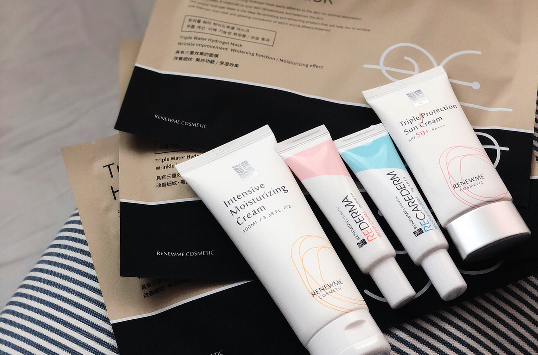 Beauty is about comfortable with your own skin. I finally made a trip to @renewme.skin.clinic during my Korea trip. So I did face lifting treatment(you know, age is catching up!), botox and lifting for calves reduction(My biggest insecurity!). It has been a month and the muscles on my my calves has reduced. You know how botox works on square jaw, it works the same for calves. Also, thankful for renewme skincare products to maintain my skin even though I have so many late nights. Can't wait to visit them again! Thank you so much #renewmeskinclinic !!