V-lifting
All the benefits and effects of the Ultra V Lift, Tornado V Lift, and Midas Lift combined!
Blue Rose
Lift
Twist
V Lift
Midas
Lift
Ultra
V Lift
For Wrinkel
removal
Increase
in
Volume
Skin
regener
-ation
Applicable Areas
Ultra V Lift

(regular thread)

Full face + Arneb laser

---

Tornado V Lift

(twisted thread)

Full face + Arneb laser

---

Midas Lift

(cog thread)

Full face + Arneb laser

---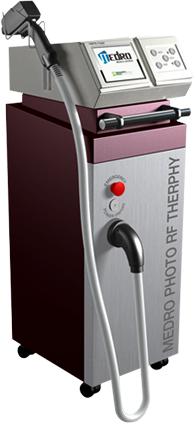 Triple effects: wrinkle removal,
skin elasticity, skin tone
improvement
30-minute procedure,
fast recovery
Cog threads used to effectively
pull up targeted area
Harmless medical melting
threads (PDO)
RNMESKIN
Features of
the Midas Lift:
Why is the Midas Lift best for a V-line?
The answer is
Cog PDO medical thread!
Cog PDO (Polydioxanne) thread is an upgraded version of the prior PDO thread. Small thorns (cogs) are attached to the thread, which hook onto the SMAS layer's fiber walls when inserted in the opposite direction of sagging skin. This provides the thread extra traction and holds place more securely. Cog PDO has been approved by the KFDA, and works by pulling the sagging hyperderma upwards. Targeted areas also regenerate fibrous protein and trigger fibrosis, providing more elasticity to the skin.
Thread Lift Procedures
| | | | | |
| --- | --- | --- | --- | --- |
| | Regular Thread Lift | Tornado Lift | Midas Lift | Blue Rose Lift |
| Thread | | | | |
| Thread Type | Straight | Twisted | Cogged | 360' Spiral Molded Cog |
| Effects | Instant | Instant | Instant | Instant |
| Durability | 6 months ~ 1 year | 2 years + | 2 years + | 2 years + |
Real Patient Photos
- DISCLAIMER -
Before and after photo(s)on the website represent outcomes of individual patients.
As each patient is different, the results may vary by individual.
Content is for informational purposes only and is not to be considered medical advice.
Facelift Effects
Approved by the KFDA as the interbody
fusible thread of highest grade,
PDO (Polydioxanne) threads enter the
dermia to stimulate cell regrowth and
fibrous protein formation, resulting in facial lifting,
whitening, and cellulite improvement.
▣ Refund / Indemnify Policy ▣
If a patient have a side effect happened from medical malpractice,
the clinic will do refund and indemnify under Medical Act of Korea.